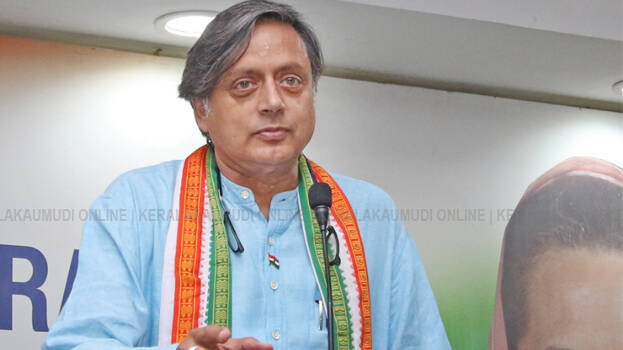 THIRUVANANTHAPURAM: Shashi Tharoor on Tuesday said that he is hopeful of having the support of ordinary workers and the youth if he contests for the post of Congress President. He revealed that the activists said that they want a change in the party and hope is in him.
"I don't know why KPCC President K Sudhakaran announced his support to the opposing candidate Mallikarjun Kharge. The High Command took a neutral stance in the election. Also, PCC presidents have been specifically instructed not to announce public support. Maybe, Sudhakaran does not know it.", Tharoor said. Tharoor also informed that he will meet Sudhakaran. The Thiruvananthapuram MP is in Kerala for election campaign after submitting nomination papers.
Voting will be held on October 17. More than 9,000 voters can cast their votes at PCC headquarters. Counting of votes will be held in Delhi on the 19th. The results will be announced on the same day.