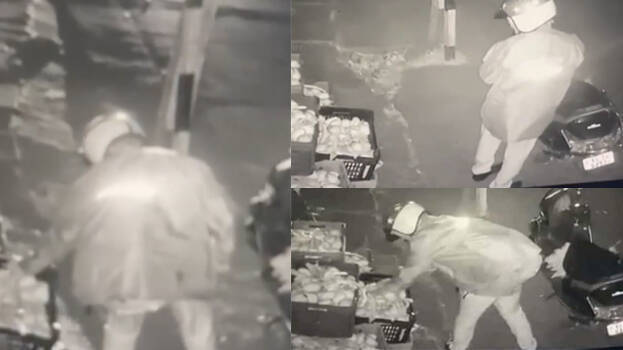 KOTTAYAM: A case has been registered against the police officer who stole mangoes from a fruit shop. Civil police officer Shihab of Idukki AR camp stole 10 kg of mangoes kept in front of the shop in Kanjirappally. The incident happened last Sunday.
The police officer was returning on a scooter after his duty at around 4 am. Meanwhile, he saw the mangoes in boxes in front of the shop. Then he stopped the vehicle and looked around. After making sure that no one was around, he took the mangoes one by one and placed them under the seat of the scooter.
He had not seen the CCTV on top of the nearby shop. The accused was identified from the CCTV footage. The officer was in uniform while committing the theft. It is reported that similar complaints have been received against him before.