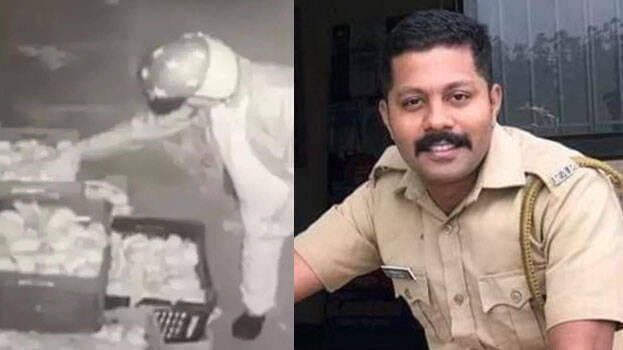 KOTTAYAM: A policeman who stole mangoes from a shop in Kanjirapalli has been suspended from service. The suspended official is civil police officer Shihab of Idukki AR camp. From the CCTV footage released the other day, it is clear that it was Shihab who stole the mangoes.
Shihab stopped his scooter and stole the mangoes kept in front of a shop on the Kanjirapalli-Mundakkayam road while returning from duty. It is clear in the CCTV footage that Shihab took around ten kg of mangoes and kept it under the seat of his scooter.
In a subsequent investigation based on the number of the scooter, it was found that Shihab committed the theft. Meanwhile, Shihab is absconding after the incident. The police also said that an investigation has been launched to find him.