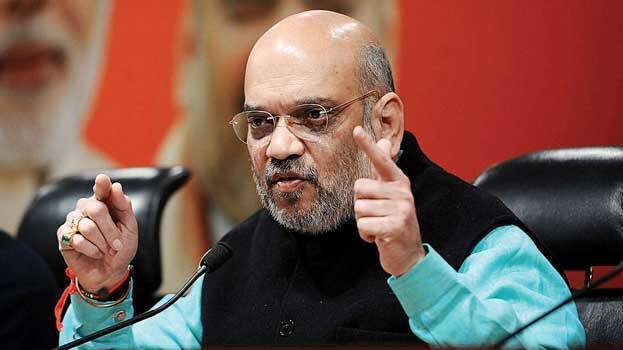 SRINAGAR: Addressing a rally in the Valley, Union Home Minister Amit Shah said assembly elections will be soon held in Jammu and Kashmir. "The situation in Kashmir is changing. New investments are coming in and there has been a surge in tourism. I am not ready to negotiate with Pakistan, which is spreading terrorism here", Shah said.
A high-level meeting was held under the leadership of Amit Shah to review the security arrangements in Jammu and Kashmir. He assessed cross-border infiltration and security in the Valley.
Today is Amit Shah's second day in Jammu and Kashmir. Former Jammu and Kashmir Chief Minister Mehbooba Mufti has alleged that she was put under house arrest during Amit Shah's visit. But the police said that Mufti is not under house arrest and no restrictions have been imposed.
Meanwhile, Amit Shah had stated yesterday that Gujjar, Bakarwal and Pahari groups will be included in the Scheduled Castes and given reservations in Jammu and Kashmir. The committee appointed by the Lt Governor of Jammu and Kashmir has recommended that reservation be given to all three categories. Amit Shah said in Rajouri that a committee has been appointed to look into the suggestions and the recommendations of the committee will be implemented. If reservation is given to the Pahari community, it will be the first step in the country to provide reservation on the basis of language. The population of the Pahari community is around 6 lakhs.