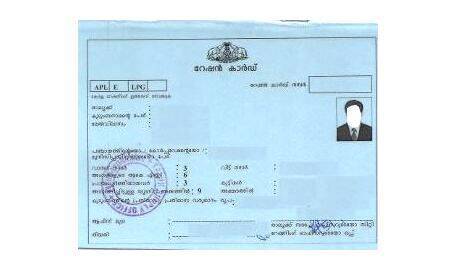 THIRUVANANTHAPURAM: The Civil Supplies Department has found that 7.31 lakh people in the state are eligible for priority ration benefits. With all the current ration cards linked with Aadhaar, it became clear that this much people are eligible for the benefits. The state will immediately send a written letter to the central government demanding the additional ration share. At present, 1,52,999,12 persons belonging to AAY (yellow) and PHH (pink) cards are getting benefits including free ration.
After the implementation of the Food Security Act, 43 per cent of the total beneficiaries were given priority benefits by the central government. The state is of the opinion that this is insufficient. According to the percentage of beneficiaries identified by the Centre, 7.31 lakh more people from Kerala will be named in priority ration cards. The number of beneficiaries were determined according to the population of 2011. The total number of ration beneficiaries at that time was 3.39 crore. Today it has become 3.56 crores.
Kerala became the first state to complete the process of linking Aadhaar card with ration card. The announcement will be made soon.
Benefits include:
AAY (Yellow)
30 kg of rice, 4 kg of wheat free ,5 kg of rice free for each member under central scheme.
PH (Pink)
Each member gets four kilos of rice and one kilo of wheat at the rate of Rs 2. Under the central scheme, 5 kg of rice is free for each member.