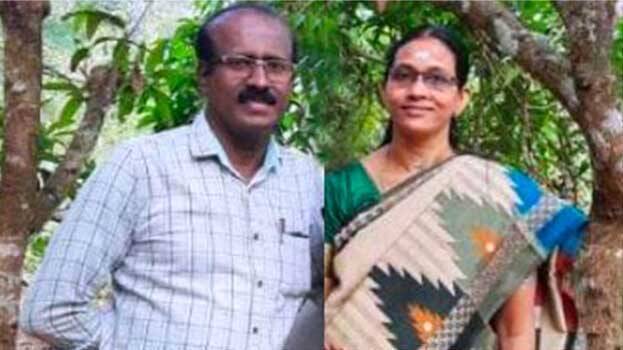 KOZHIKODE: A couple died of burns in NIT Quarters at 4 am Thursday morning. The dead has been identified as Ajaya Kumar (56), technician of Kozhikode NIT civil engineering department and his wife Lini (48). They are natives of Karunagapally. Police said it is a case of murder.
Ajaya Kumar after suffocating his wife to death following family issues, opened the gas cylinder and sets himself on fire. The employees of the nearby quarters informed the police and the fire force after seeing fire emanating from the house.
Before committing suicide, Ajaya Kumar reached the quarters with the intention of killing his wife and son. After suffocating his wife to death, the tried to kill his son Arjith also. He tried to smother his son with a pillow. However, when Arjith sensed danger, he laid motionless covering his nose with his finger, then Ajaya Kumar withdrew thinking he was dead. When Ajaya Kumar lit the fire, his son escaped through the kitchen door. Arjith suffered minor burns while running. Arjith is a student of Spring Valley School in NIT Campus. The couple's daughter Anjana is studying for B Arch in Rajiv Gandhi Institute of Technology, Kottayam. She went to Kottayam yesterday.