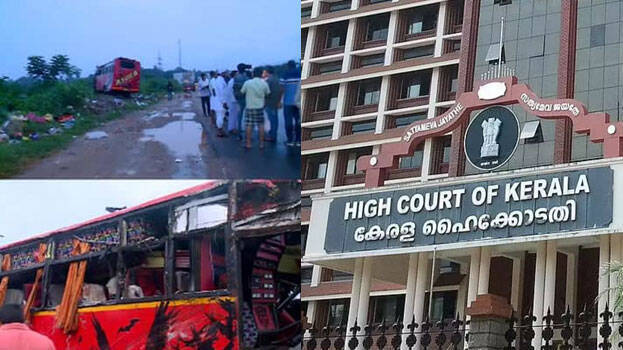 KOCHI: The High Court on Thursday took a suo motu case in connection with the Vadakkancherry road accident. "This heartbreaking news should not be allowed to end today. Finding a solution is paramount", Justice Devan Ramachandran said.
'There is no lane discipline. The vehicles are not driven on the left side. Many cars do not have an emergency button. It is a miracle that we are all alive. Many drivers use drugs. Drivers feel that they can get away with anything. And that is true to some extent. There are no seat belts or air bags in the buses. Why don't we think about it? We are only thinking about it now because of the accident. Or would we have thought about it? This is a situation where we should think about passing an order saying that buses and heavy vehicles should not be allowed to overtake.'- said the court.
The High Court directed the Transport Commissioner and the Road Safety Commissioner to appear tomorrow. There are directed to attend online if there are any difficulties to appear in person. The case will be heard again tomorrow at 1.45 pm.