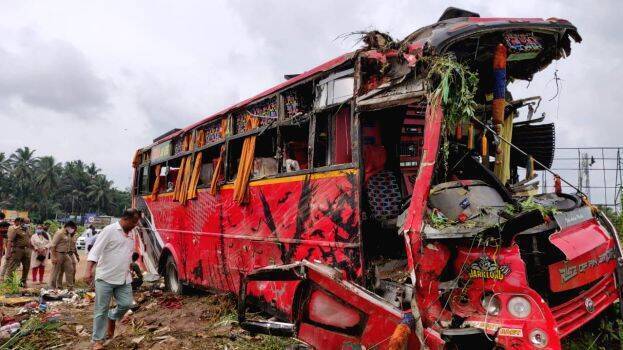 PALAKKAD: Transport Commissioner S Sreejith said that the tourist bus, which met with the accident in Vadakkancherry, was overspeeding at the time of the accident. He also said that the speed governor system of the vehicle was found altered to increase the speed of the bus.
The transport commissioner stated that the irregularity was done by changing the kilometres and several fittings were done in violation of the law. "Just before the accident, the bus owner received a message twice on his mobile phone stating that the bus was overspeeding. The bus was travelling at a speed of 97 kmph when the accident occurred. The company had set a maximum speed of 80 kmph in the speed governor system of this vehicle. However, the speed governor was found altered so that the bus can go faster up to 100 kmph," Sreejith said.
The Transport Commissioner added that the fitness of the bus will be cancelled. Besides, the tourist bus driver's license will be cancelled.