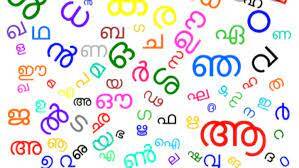 THIRUVANANTHAPURAM: From the next academic year onwards, the educational textbooks, will have the words printed in the new script. The PSC exams will use the reformed script. The evaluation will be based on that said Chief Secretary, VP Joy. He was speaking in a meeting with the media on the sidelines of script reforms.
VP Joy also asked the media to use the reformed script and make changes to the writing of letters. The language must have uniformity. The uniform script must be used in textbooks, visual media, government notifications, books, letters, and advertisements.
The government has released the Malayalam fonts under the revised script. It is available on these websites: www.kerala.gov.in/malayalamfont, and glossary.kerala.gov.in. The font can be downloaded from these websites.
The new script is prepared by combining the fonts Mandaram, Thumba, Mia, Manjula, Rehana. The 104-page style book was also released about the new script.
A word in Malayalam is written in many forms and it is causing confusion. Students are facing the most problems because of this. Everyone needs to use one form of the word. For that, the model of a dictionary is provided in the handbook. New words can be added to this. A committee is formed to find new words. The last revision in the Malayalam script took place in 1971.