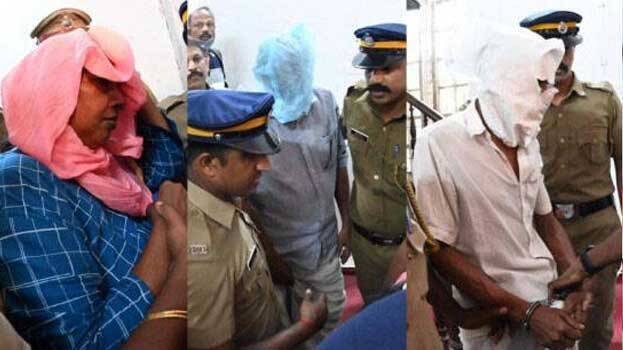 PATHANAMTHITTA: More information is out in the Elanthoor double human sacrifice case. The accused told police that they had tried to kill two people before Rosli and Padma, the victims of human sacrifice. However, after these two attempts failed, they trapped Rosli and Padma.
They first tried to trap a woman lottery vendor. They bought the whole lottery in bulk from the woman, a native of Anapara in Pathanamthitta and established an acquaintance with the woman. They later brought her to Elanthoor offering her a job in the massage centre with a salary of Rs 18,000. She was given Rs 1000 as salary on the first day. Laila and Bhagawal Singh later invited her home after work on the second day. As soon as she entered inside, Bhagawal Singh and his wife Laila pushed her to the bed and tied her hands.
When the two started tying her legs, she escaped by untying the knot from her hands. In the meanwhile, she fell on the ground after attacked by Shafi, but she somehow got outside. Though Laila tried to persuade her and bring her back, she did not comply with it and escaped from there in an auto. The police have recorded the statement of the woman who is abroad now.
Laila brought the second woman home through a private agency in Pandalam. It was during this time that a garbage pit was dug in the house of the accused. The next day when the accused spoke to her in a sexual manner, she escaped from there.