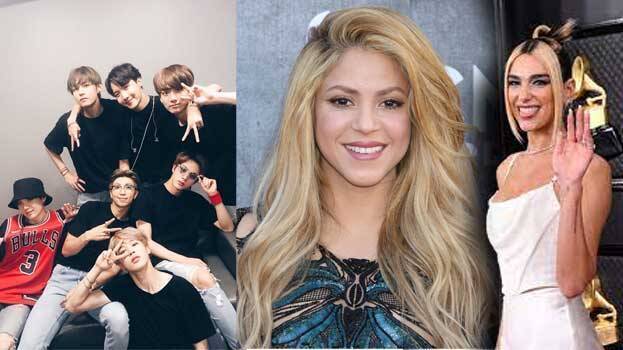 DOHA: As per reports, K-pop band BTS will perform along with Columbian singer Shakira at the opening ceremony of FIFA World Cup in Qatar on November 20. The opening ceremony is at Al Bayt Stadium in Qatar. Hyundai Company had earlier released the BTS song as part of the FIFA World Cup campaign.
The 'Waka Waka' song by Shakira at the opening stage of the 2010 South Africa World Cup was a huge hit. It is the most popular World Cup song ever released. According to latest reports, pop singer Dua Lipa will also accompany Shakira on the stage. But FIFA has not given any official confirmation regarding this.
FIFA World Cup Final 2022 will be held on December 18, 2022 at the Lusail Iconic Stadium. The world is looking forward for this World Cup as it is the first taking place in an Arab country. Apart from this, this is the second World Cup to be held entirely in Asia after the 2002 World Cup.