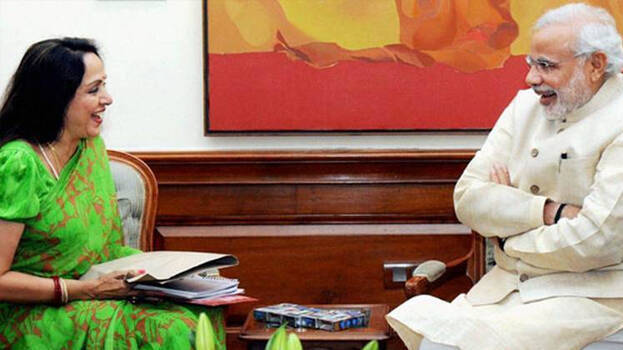 MUMBAI: BJP leader and MP, Hema Malini, said that she cannot visit her constituency, Mathura, in a hurry often because of her responsibility to look after her grandchildren. She has been representing the Mathura constituency in Uttar Pradesh since 2014. She was speaking to the national media when she made her predicament known.
The actor-turned-politician was describing how she juggles her life as a mother, grandmother, and MP when she said that her 'other responsibilities' make it difficult for her to visit her constituency in a hurry. Sometimes she has to look after her grandchildren.
In the 2014 Lok Sabha election, Hema Malini defeated Jayant Chaudhary of the RLD to win the Parliament seat. She repeated her win in the 2019 election too.
Hema Malini, who has made Mumbai her permanent residence, often visits Mathura. The Bollywood star also has a dance school at Mathura. She married Dharmendra in 1980 and has two children Esha Deol and Ahana Deol. Her stepchildren include Bollywood stars, Sunny Deol and Bobby Deol.