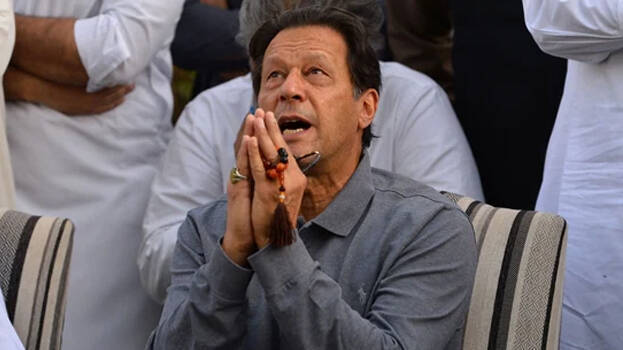 ISLAMABAD: Giving a big jolt to Imran Khan's dream of becoming the Prime Minister of Pakistan again, the Election Commission has disqualified him for five years. This makes him unqualified to contest the National Assembly.
The Chief Election Commissioner (CEC) disqualified Imran Khan on the allegation that when he was in power he misled officials about the gifts he got from foreign countries and also for corruption charges.
A four-member bench led by the CEC, Sikander Sultan Raja, gave the verdict at the ECP Secretariat in Islamabad. However, Imran Khan's aide, Fawad Chaudhary, said that the verdict will be questioned in the High Court.
The action against the former Pakistani Prime Minister comes after allegations that in his position as the PM of Pakistan, in 2018, he had received expensive gifts from leaders of Arab countries and sold it. According to Pakistan law, there is no issue with receiving gifts from foreign countries, but it is required to be given to the State Gift Depository (Toshakhana). If the leaders want to keep the gifts for themselves then they must pay about half the price of the gifts' value.
Though Imran Khan had paid for the gifts, the allegation is that he had brought the gifts from the State Gift Depository at a low price and then sold it at an exorbitant price. Moreover, there was another allegation that he had not disclosed his wealth in the nomination papers filed for election.

The Pakistan Muslim League had approached the CEC against Imran Khan. There are reports that the former Prime Minister had sold expensive watches, jewelry, designer handbags, and perfumes.