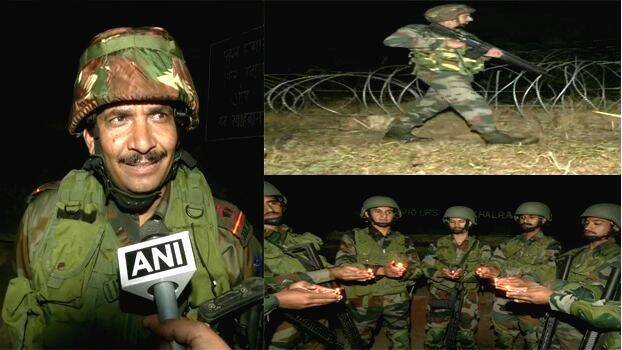 NEW DELHI: The Indian military wished everyone a happy Diwali when the country is celebrating the festival with much pomp and excitement. The soldiers guarding the borders also took part in the celebrations by bursting crackers and lighting earthen lamps.
Indian officers who took part in the celebrations, in uniform, wished the people of India through a news agency. The soldiers posted at the LoC in the Akhnoor region of Jammu and Kashmir became part of the Diwali celebrations.
A military officer speaking to the news agency asked the citizens to celebrate Diwali with family and not to worry. He added that no one should fear as each soldier is guarding the border with great caution. He wished every citizen of India a happy Diwali.