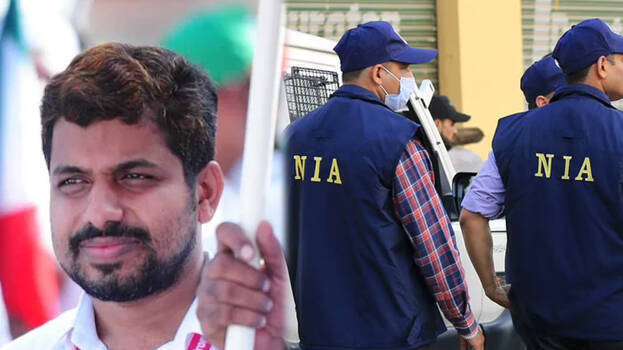 PALAKKAD: The National Investigation Agency (NIA) arrested CA Rauf, former state secretary of the Popular Front. He was caught after his house at Karimpulli in Pattambi was surrounded at midnight. Rauf went into hiding after the popular front was banned.

Rauf, who was in hiding in Karnataka and Tamil Nadu, returned home yesterday. The houses of Rauf and his relatives were under the surveillance of NIA for the past few weeks. The NIA had conducted a raid at Rauf's house days ago.

The Centre had banned Popular Front and eight affiliated organizations including Campus Front of India, Rehab India Foundation, Empower India Foundation, All India Imams Council, National Women's Front and Junior Front. These organizations were banned for five years.

Union Ministry of Home Affairs had informed that the organization is a challenge to national security and has links with terrorist organizations. The central government's action was followed by flash inspections conducted in popular front offices from September 22.