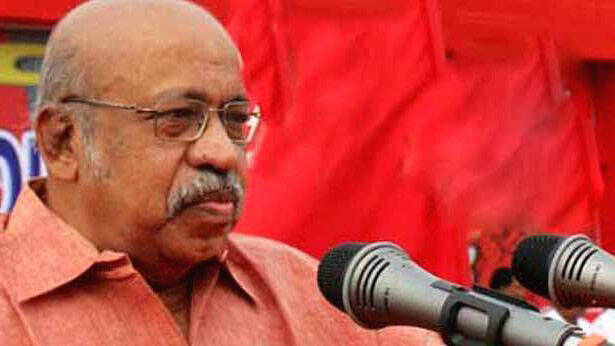 THIRUVANANTHAPURAM: RSP leader Prof T J Chandrashoodan passed away Monday morning. He was 83. He died at a private hospital in the capital city. Chandrachoodan, who was one of the prominent left leaders of the country, had served as the state secretary and all India secretary of the RSP. He rose to prominence in national politics during the UPA rule. He was not active in politics for a long time due to health issues.
He had served as the national general secretary of RSP from 2008 to 2018. In the recent RSP state meet, he was included as a permanent invitee in the state panel.

Chandrachoodan, who was a college lecturer was a PSC member. He had contested to the assembly many times. He never hesitated in holding political stands and announcing them. When RSP left LDF and joined UDF, the political Kerala was watching to see what would be Chandrachoodan's stand. He took a stand with the party then.