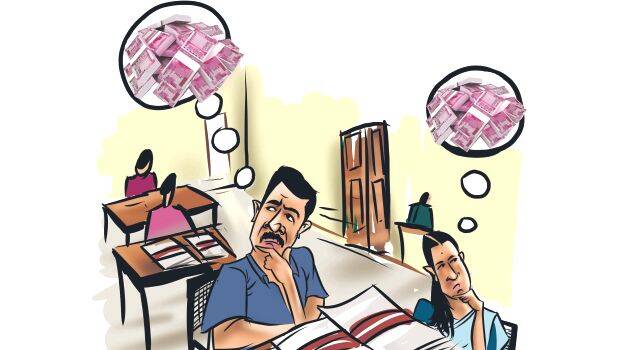 THIRUVANANTHAPURAM: The employees are dissatisfied that the government is not paying the DA and leave surrender benefits kept on hold due to Covid. Both will require about Rs 10,000 cr. Service unions, including pro-governance, are planning to go on strike to protest against the denial of these benefits by the government citing financial constraints, which spends money on everything else.
The pro-CPI Joint Council had written to the Finance Minister in August demanding DA dues. The minister replied that he would decide when the economic situation improves.
Central DA will be increased by 4% from July 2022, adjusted for inflation, from 34% to 38%. According to this four installments of dearness allowance are due to the state employees and pensioners.
DA dues for 2020-2021 will be Rs 2,400 crore. Rs 3,600 crores due for 2021-2022. Rs 6,000 crore is needed to pay the total DA arrears. The monthly DA dues for each employee range from Rs 3,000 to Rs 15,000.
The old dearness allowance was sanctioned in four instalments. Only got two installments was given. It has been announced that the third installment will be released in 2022-23 and the fourth installment will be released in 2023-24.
Presently 7% dearness allowance is alloted. This is the rate as of July 2020. 2021 January and July 2022 and January and July 2022 installments are due. This makes a total of 11%.
Leave Surrender
About Rs 3,550 crore is required to pay surrender leave to five lakh employees. Each of them will receive an amount equal to about one month's salary. The leave surrender benefit was extended in 2020 in view of Covid. It has been postponed till December this year.
Leave surrender for 2020-21 was merged with Provident Fund. Leave surrender for 2021-22 is also not allowed. That too may be merged with PF.
Total employees .......5 lakhs
One year salary ....42,600 crores
3,550 crores per month salary
DA dues...................6,000 crores