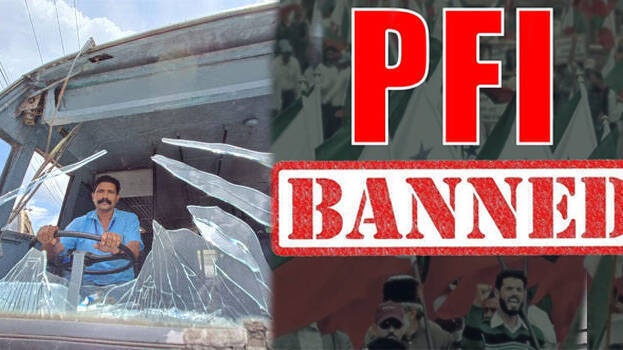 THIRUVANANTHAPURAM: The move to confiscate the property of the banned organization Popular Front (PFI) has started. The assets of PFI and state general secretary Abdul Sathar will be confiscated. A hartal was observed in the state in protest against the raid conducted at the centers of the organization and houses. The action is related to the violence that happened during the hartal.

Widespread violence was unleashed during the hartal. Stones were pelted at KSRTC buses. The high court had earlier directed that the compensation should be charged from the leaders who led the hartal. The DGP had issued a letter to the registration IG seeking details of the property garnered by the 12th and 13th parties in the case, Popular Front and Abdul Sathar.

Meantime, the NIA found that Rauf, who was the state secretary of the Popular Front, was involved in preparing a hitlist to kill RSS workers. He has been implicated in the Palakkad RSS leader Sreenivasan's murder case.

There are reports that the NIA will take over Sreenivasan murder case. NIA brought Rauf to Palakkad SP office and took evidence. Sreenivasan was killed as revenge for the killing of Popular Front worker Subair. The NIA suspect that Rauf was among the conspirators at the district hospital on the day Subair was killed.