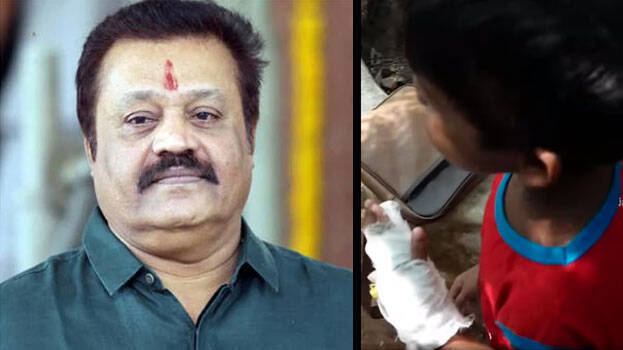 Suresh Gopi is a notable personality in the field of acting, politics and singing. He is also a person who lends a helping hand to the needy. Suresh Gopi is currently busy shooting for a film with his second son Madhav Suresh. A video of a child fan who came to the shooting location to take a photo with the actor is now going viral on social media.
The fans were in a rush to take photos with Suresh Gopi. Meanwhile, a child came from the hospital with a plastered hand to meet the actor. The boy's sister said, 'Uncle, we want to take a picture.' In the video, others can be seen telling Suresh Gopi that the boy rushed from the hospital to meet him. Later, the actor returned after taking a photo with the boy embracing him.
The shooting of Suresh Gopi's film 'JSK' is progressing. The film is directed by Praveen Narayanan. Suresh Gopi will play the role of a lawyer in the film. Apart from Madhav Suresh, the film also stars Anupama Parameswaran, Shruti Ramachandran, Askar Ali and Murali Gopi.