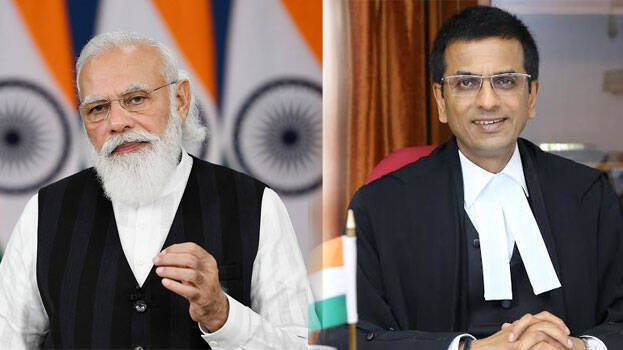 BJP leader and former MP Subramanian Swamy criticized Prime Minister Narendra Modi's absence from the oath taking ceremony of Justice D V Chandrachud as the new Chief Justice of the country. Subramanian Swamy took to Twitter to criticize the Prime Minister's absence at the function as an insult to the Constitution and Indian culture.
Justice D Y Chandrachud was sworn in as 50th Chief Justice of India. President Droupadi Murmu administered the oath of office to him at a function in Rashtrapati Bhavan. Vice President and Rajya Sabha Chairperson Jagdeep Dhankar, Lok Sabha Speaker Om Birla, Union Ministers Rajnath Singh, Amit Shah, Kiran Rijiju and retired Chief Justice UU Lalit were also present at the event.
"On the information I have, I conclude Modi's absence from CJI Oath Taking Ceremony in the Rashtrapati Bhavan today obviously on hubris, is an affront to the Indian Constitution and Bharatiya Sanskar. Unless Modi comes up with an explanation or an apology his act be deplored", tweeted Subramanian Swamy.
Meanwhile, PM Modi had earlier tweeted congratulating Justice D V Chandrachud.