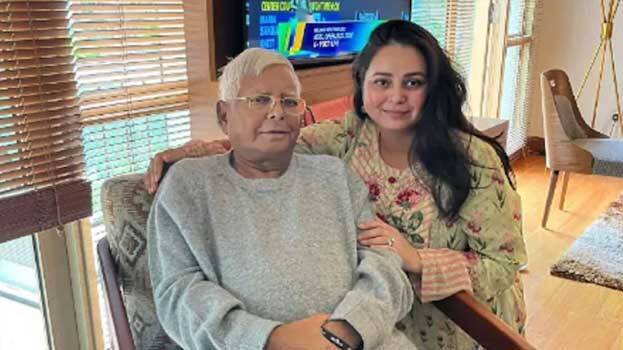 PATNA: As per reports, RJD chief Lalu Prasad Yadav will get a new lease of life after his daughter Rohini Acharya decided to donate one of her kidneys to her ailing father.
Rohini Acharya is currently based in Singapore. Doctors in Singapore had advised Lalu to undergo a kidney transplant during his visit to Singapore last October. After this, Rohini was worried about her father's health and took the decision to donate one of her kidneys, Reports say that Lalu Prasad initially disagreed with the decision but he relented after constant pressure from her daughter and doctors' suggestions that receiving a family member's kidney would be more effective.
Meanwhile, Lalu, who has been undergoing treatment for kidney disease at Delhi AIIMS for years, was not advised by the doctors there to undergo a kidney transplant. There are reports that Lalu Prasad may go to Singapore in the last week of November for treatment.
Although based in Singapore, Rohini was monitoring the political developments in Bihar. She also shares her political views through social media.