Swasika has been praised by many for her portrayal of 'Selena', the lead character in the erotic thriller film 'Chathuram' directed by Siddharth Bharathan. The actress has managed to bring life to the character that many people hesitate to take up. In a recent interview with an online media, Swasika shared the details about the difficulties she faced while transitioning into the character and filming the intimate scenes.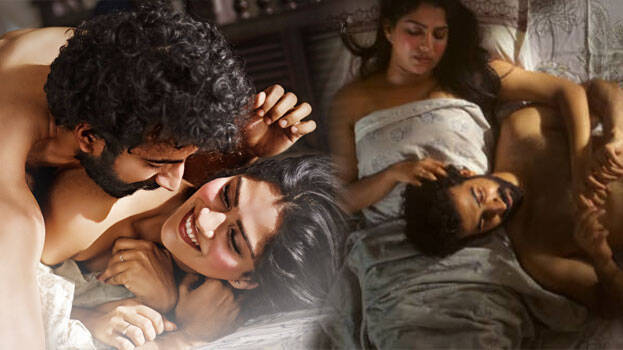 'It wasn't easy to do the character of 'Selena' in Chathuram. Portraying the character's mannerisms was more difficult than doing the erotic scenes. I decided to do the role after reading the script and putting faith in the director named Siddharth Bharathan. I was sure there would be a lot of debate and criticism upon release. The audience will see us for the characters we do. Everyone liked my character Seetha and that's why I got a good girl image. These are just characters. I have nothing to say to those who look at the character in 'Chathuram; and abuse me. It seems that the audience who love cinema will never misunderstand the artist.'- said Swasika.
'I felt the same when I did the intimate scenes as I did the other scenes. Just two persons acting together, nothing beyond that. When you become an artist, you have to play many kinds of roles. The intimate scenes in Chathuram were planned and rehearsed a lot. The director knows very well how to present a scene without vulgarity. The attitude that the audience has while watching the film is not the attitude that the artists have while acting. Each scene is done after rehearsals and several retakes. I had to completely forget the person Swasika to become Selena.'- she added.