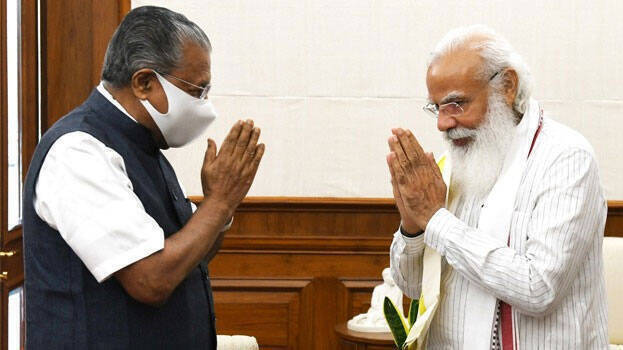 NEW DELHI: The service of Vande Bharat Express started for the first time in South India the other day. Prime Minister Narendra Modi flagged off the first Vande Bharat Express operating service between Chennai and Mysuru via Bengaluru on November 11. This was the fifth Vande Bharat Express service in the country. This service presently travelling at a maximum speed of 110 kmph, will be able to travel up to 160 kmph if concrete fences are constructed for safety.

It is reported that there is a decision to extend the Vande Bharat service to most parts of the country including Kerala. 75 Vande Bharat trains will start by next Independence Day. Union Railway Minister Ashwini Vaishnav informed that 400 Vande Bharat trains will start running in the country within a year after that. Presently New Delhi - Varanasi Junction, New Delhi - Shri Mata Vaishno Devi Katra, Mumbai - Gandhi Nagar, New Delhi - Amb Andaura and Chennai - Mysore are currently operating.
Vande Bharat is currently under construction at ICF, Kapurthala Coach Factory and Rae Bareli Modern Coach Factory. AC chair car will be used for travelling during day time and berths for night travel. It can reach a maximum speed of 160 kmph in just 140 seconds. Due to better design the travelling time will be reduced. Vande Bharat trains have chair cars in AC coaches. There are mobile and laptop charging slots, automatic doors, CCTV and emergency talk back system.

Two rakes of Vande Bharat Express will be delivered to Kerala. It consists of 16 passenger cars and seat is 1128. These will be in Thiruvananthapuram division. Apart from Thiruvananthapuram, Chennai (six), Coimbatore (3) and Trichy (2) will also get rakes, but Kerala still lacks suitable tracks for Vande Bharat. They will operate service in Kerala after reducing speed.