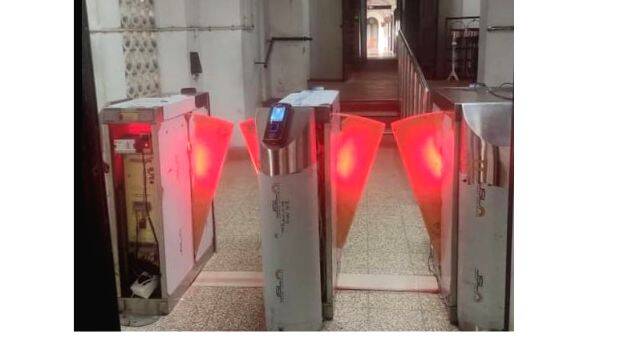 THIRUVANANTHAPURAM: The access control system costing Rs 1.95 crore will be implemented in the secretariat in December. The system is being installed to ensure attendance and to prevent employees from leaving office during working hours. For entry and exit, flap barriers are provided that open only by swiping the card. Passengers enter Kochi Metro stations through this system.
This will be installed in the main building of the secretariat and at the gates of the two annexes. Currently, identity card is sufficient for employees. The system was experimented in South block near Minister VN Vasavan's office. The work is progressing in other blocks as well.
Access Control will be integrated with payroll software SPARK from next April. Entry and exit time will be recorded. The number of exits made by the employees will also be noted. The employees who go out for other activities rather than official purposes can be identified. Currently, morning and evening punching is mandatory. But there is no system to record if employees go out during official hours.
Access control
Electronic system controlled by network. The software works in conjunction with the barcode on the ID card. There will be two to four flap barriers. Master control for simultaneous opening of barriers in case of emergency like fire. Keltron installs this with the help of Kochi Metro.
A visitor card will be given to visitors. They have to give it back when they leave.