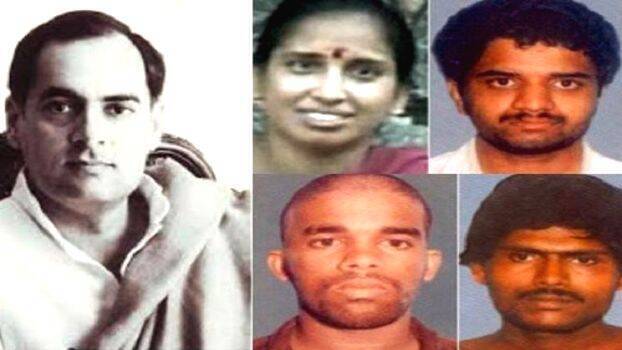 NEW DELHI: Tamil Nadu government has decided to deport the Sri Lankan nationals who are convicts in Rajiv Gandhi assassination case. They were released after 30 years jail term the other day. Murugan, Shantan and Robert Payas will be sent back to Sri Lanka. Trichy Collector informed that the procedure for this has been started. Murugan, who is facing deportation proceedings, is the husband of Indian citizen Nalini, who was also released from jail in the same case.
Being Sri Lankan nationals, Murugan and three others stayed in a separate camp after their release from prison. Nalini had come here to meet her husband. She had expressed her desire to visit UK with her husband as their daughter resides there. The Sri Lankan authorities have been informed about the deportation proceedings. It is reported that they will be sent back to Sri Lanka as soon as the procedure gets completed and the permission is received.
On the night of May 21, 1991, Rajiv Gandhi was killed in a suicide bombing while attending an election rally in Sriperumbudur. After trial in a special TADA court, the accused were sentenced to death. On May 11, 1999, the Supreme Court upheld the death sentence. But in 2014, the Supreme Court commuted the death sentences of three people, including Nalini, to life imprisonment. This was because their mercy petition was delayed by 11 years.