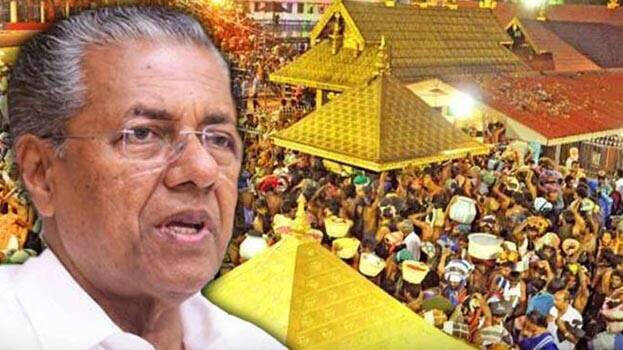 SABARIMALA: A book of the police in Sannidhanam is setting the stage for violation of rituals. The main directive of the book is that everyone has the access to Sabarimala as the Supreme Court verdict stands. The reference to the women's entry ruling is in a book containing instructions from the home department distributed to police officers on duty at Sannidhanam.

The verdict of women's entry in Sabarimala is under the re-examination of a seven-member constitution bench. Rehna Fathima and Bindu Ammini who approached the apex court seeking security suffered a setback when a three-member bench headed by Chief Justice S A Bobde and comprising Justices Suryakant and B R Gavai stated that a decision can be taken after the verdict of the wider bench on the issue of entry of women to Sabarimala on December 13, 2019. With this, in principle, it is clear that the Supreme Court is not in favor of the entry of women until the re-examination verdicts come.
The home department is again taking a favorable stand for women's entry without taking into face value such statements of the bench led by Supreme Court Chief Justice. The handbook containing the instructions printed and distributed by the home department to the officers on police duty at Sannidhanam mentioned that everyone has access to Sabarimala as the Supreme Court's ruling on women's entry on September 28, 2018 remains in place.
The book includes information on how the police should behave with the pilgrims in Sabarimala, what are the details of duty points, puja timings and places in sannidhanam. The instruction has been given by recalling the women's entry verdict firstly.
It is being alleged that the directive given to police is that the government is ready to admit young women to Sabarimala if they arrive breaking the rituals. Believers also suspect that the home department is deliberately creating problems during the pilgrimage season by withdrawing all the restrictions imposed by the Covid-19 pandemic. The directive has been the subject of much debate among the police force as well.