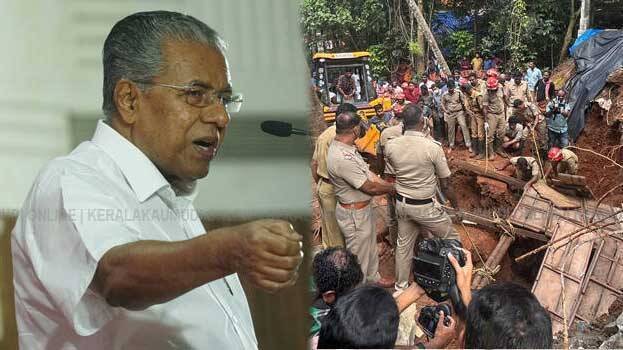 KOTTAYAM: Chief Minister, Pinarayi Vijayan, applauded the fire force, police, and the people for rescuing a migrant laborer who got trapped in mud in Mariyapally. In his Facebook account, the CM said that he appreciates all the officials, fire force executives and the people from the bottom of his heart for the rescue.
Sushant, a native of Bengal, got trapped in a mud slide. The youth was taken out after two and a half hours of rescue operations. There are reports that Sushant has sustained minor injury to his leg. He is shifted to the hospital.
The incident occurred at 9.30 am today when mud was removed for building a wall. Four laborers were on the spot when the accident occurred. Three of them escaped when the mud slide occurred. The officials said that Sushant was rescued after intense efforts and lauded the locals who helped in the rescue mission.