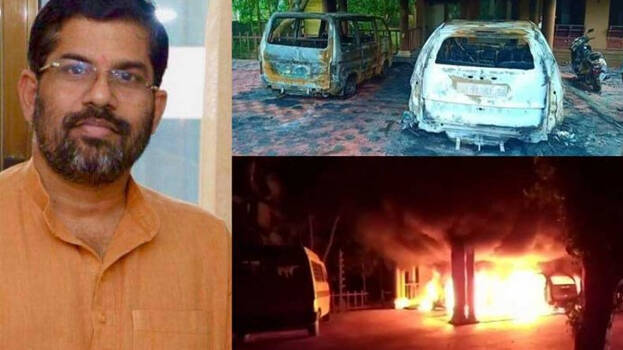 THIRUVANANTHAPURAM: In the wake of the new revelation, the case of attacking the ashram of Swami Sandeepananda Giri at Kundamankadavu, has been handed over to a special investigation team. Prashanth, brother of Prakash (26), who committed suicide on January 3, had stated that his brother, RSS activist and his friends had set fire to the ashram four years ago. Based on his statement, the police decided to speed up the further proceedings.

SP P P Sadanandan has been appointed as the head of the special investigation team. In the transfer list released the other day, Sadanandan was transferred from Thiruvananthapuram to Kannur. However, the decision to remove Sadanandan in the team that expertly investigated the ashram burning case was frozen within hours. The DGP's new order is to form a special investigation team with Sadanand himself in charge.

Along with the ashram burning case, the special investigation team will also look into the cause of death of Prakash, who has now been identified as an accused. Cantonment Assistant Commissioner Dinaraj, Crime Branch DySP K R Biju and circle inspector Suresh Kumar are also in the investigation team.