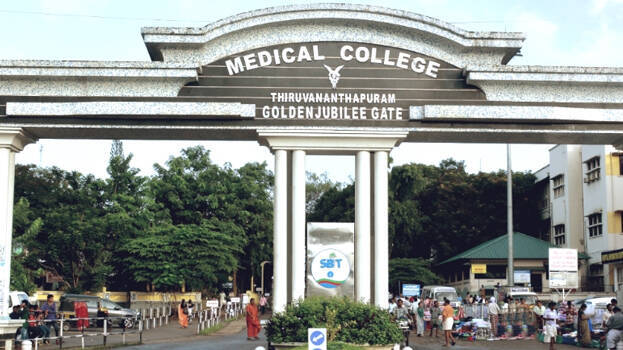 THIRUVANANTHAPURAM: A 21-year-old Jharkhand native got a new life at Thiruvananthapuram Medical College, when the doctors reattached his hand that was crushed in a machine while working. The complicated operation took five hours to complete.
The doctors said that the youth's health is satisfactory and will be discharged soon. Health Minister, Veena George, congratulated all the doctors and the team for their success.
The migrant worker was brought to the Medical College on 9th November after the bangle he wore on his right hand got stuck in the machine he was working on and his has got sliced at the wrist. The muscle and nerve got broken and was crushed.
Usually in cases like this, it is impossible to reattach the body part. However, considering the young age of the migrant worker, the doctors took up the challenge and began the rare operation by 9 pm.
The surgery was led by the departments of plastic surgery, orthopedics, and anesthesia. Two main blood vessels, nerves used to sense touch and for movements, other blood vessels, and muscles were reattached using operating microscope.
The doctor's team was headed by Plastic Surgeon, Dr. Kalesh Sadhasivan, Dr. NP Lisha, Dr. SR Brindha, Dr. JA Charles, Dr. Thara Augustine, Dr. C Athira, Orthopedics Dr. Shiju Majeed, Dr. Dhruthish, Dr. Arjan, Dr. P Jithin, Dr. Gokul, and Anesthetics Dr. Anjana Menon, Dr. Athira.