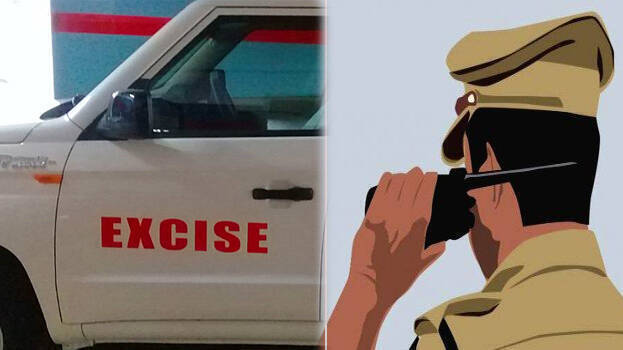 THIRUVANANTHAPURAM: Eight Excise officers including a CI were suspended for taking bribes from the relatives of a police officer, who were found to be in possession of banned tobacco products.
The suspended officers are Idukki Adimali Excise Enforcement CI, PE Shybu, Preventive Officers, MC Anil, CS Vinesh, KS Azeez, Civil Excise Officers, VR Sudheer, KN Sijumon, R Manikandan, and driver PV Nasar. They were suspended by Excise Commissioner, S Anandakrishnan.
On 29th October, Koratty CI, Arun's sister, her husband and another family were travelling to Munnar. They group's vehicle was checked by Shybu and his team. They recovered three packets of tobacco products from the pocket of the sister's husband. The group were held for two hours on suspicion that the confiscated material was cannabis.
The Excise officers also demanded Rs.24,000 as bribe from the group in order to be released. Once the money was given, the Excise officials wrote Rs.3000 as fine and the rest amount was taken by them. Once CI Arun began investigation into the matter, the Excise officers reached Koratty and apologized to him. They also returned back the money.
However, the matter came to the attention of Excise Commissioner and he ordered an investigation. The suspension against the officers were based on the report given by Idukki Excise Deputy Commissioner, BA Salim.