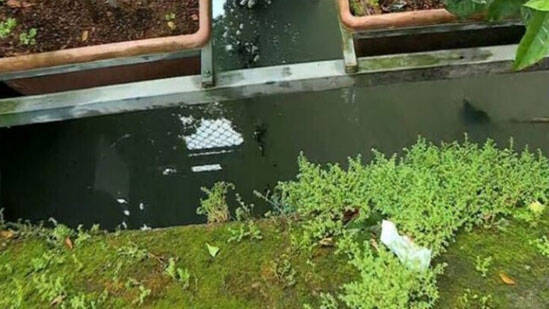 KOCHI: The health condition of the baby who fell into a roadside drain in Panampilly Nagar is satisfactory. The child is being monitored for possible infection. A three-year-old boy fell into the drain on Thursday evening near Granthapura Library in Panampilly Nagar. His mother Athira reached down to the drain and pulled the child up. Locals who came running after hearing the screams rescued the child and took him to a private hospital.
The child admitted to the ICU is in satisfactory condition except for a thin cut on his forehead. The accident happened when she was walking with her mother and cousin Anjali. South Police reached the hospital and took the statement of the parents.
Meanwhile, the Kochi Corporation instructed the contractor to build a barricade with iron rod at the site of the accident. The direction is to complete it within two days. At present, a temporary barricade is placed near the drain.
Mayor Adv M Anil Kumar responded that it is sad that the child fell into the drain. The mayor said that the municipality will take over the child's medical expenses or he will bear them.