PYONGYANG: North Korean leader Kim Jong-un is rarely seen in public with his family. He has a habit of keeping his private life away from media. Therefore, not much information is known about his wife and children. Kim has now appeared in public with her daughter.
This is the first time that Kim's daughter has made a public appearance. Pictures of her wearing a white puffer jacket and holding her father's arm have already gone viral on social media. But the girl's name has not been revealed yet. Kim was accompanied by his daughter while he oversaw North Korea's missile test on Friday.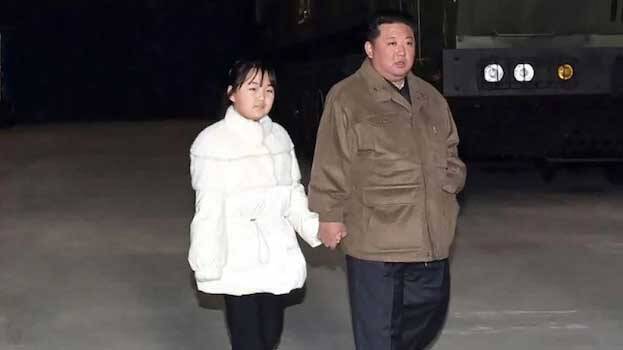 Even news about Kim's marriage came out very late. In 2013, a foreign media reported that Kim Jong-un and his wife Ri Sol-ju have a baby named 'Ju-ae'. In 2018, the North Korean government honored Ri Sol with the title of First Lady. According to a report by South Korea's National Intelligence Service, Kim and Ri Sol have three children. But other details are not available. North Korea had launched a ballistic missile against Japan. Following this, Japan and the US conducted a joint air exercise over the Japan sea yesterday.