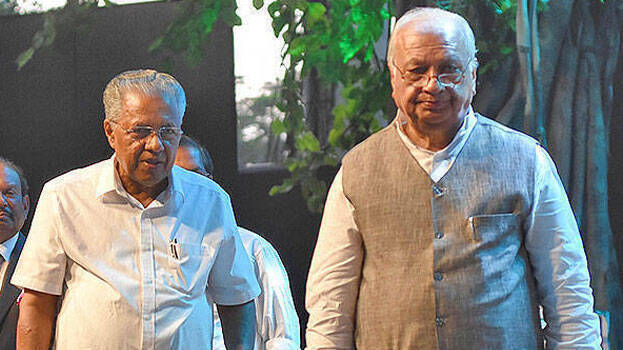 THIRUVANANTHAPURAM: Governor Arif Mohammed Khan said that his effort is to wipe out nepotism. Talking to the media in Thiruvananthapuram, the governor said unqualified people cannot be allowed in universities and it is a crime to besiege the interim VC of KTU.

'The chief minister is equally guilty in the appointment move of Priya Varghese. The chief minister has a moral responsibility. It is the chief minister's inefficiency if the appointment move is not known. Efforts are being made to wipe out nepotism in universities. There are no personal goals in this regard. Unqualified people cannot be allowed in universities. Besieging KTU interim VC Ciza Thomas is a crime.'

'Appointing the governor as the chancellor of the universities is a matter of agreement and understanding at the national level. Removing the Governor from the post of Chancellor is not within the purview of the state government. The Governor's chancellor post is to ensure the autonomy of the universities. It is not the gratis of the state government,' the governor said.