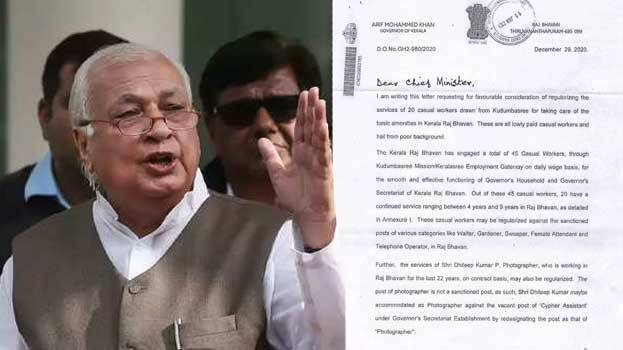 THIRUVANANTHAPURAM: Governor Arif Muhammad Khan's letter to Chief Minister demanding permanent appointment to 20 temporary employees has been released. The letter was written to Chief Minister last year.
The letter was sent on December 2020. Governor's recommendation was for Kudumbashree employees who only have five years of working experience. He also requested to regularize the appointment of the photographer who has been working in Raj Bhavan on a temporary basis.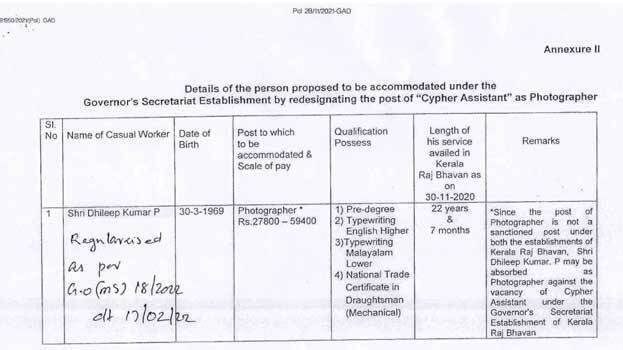 In the letter, the Governor also requested that the post of 'Cypher Assistant' be renamed as photographer to regularize Dhileep, who was working as a photographer on a contract basis. The government order confirming the photographer post states that the appointment is based on a letter sent to the chief minister on the special request of the governor. This order was issued on February 17.