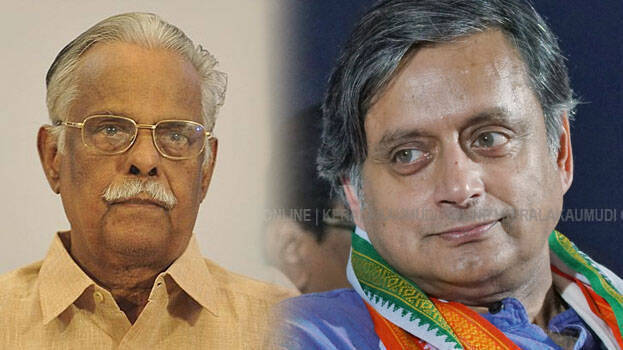 KOZHIKODE: Short story writer T Padmanabhan has praised Congress leader Shashi Tharoor amid the latter's undeclared ban from programs related to Malabar tour became controversial. Padmanabhan said that the party workers themselves tried to defeat Tharoor while he contested for Congress presidential election.
"Many accusations were made aiming Tharoor. He lives among those who cannot understand the feeling of India. The youth will be with you.", said the writer. Padmanabhan made this remark while Tharoor was on stage. "Dear friend, never ever leave this party," stated Padmanabhan.
Meanwhile speaker AN Shamseer said that he is a big fan of Shashi Tharoor. He also added that Tharoor is world famous leader.