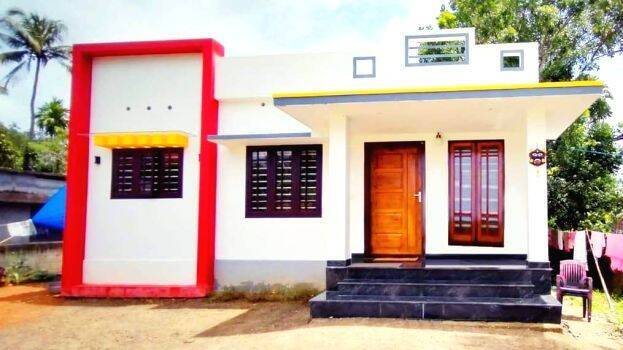 The state government is planning to finish 1,06,000 houses, this year, under the Life Mission, which is program to provide homes for 10 lakh people in Kerala. The local bodies believe that this aim can be achieved. For those homeless who dream of a safe and strong home, any news about Life Mission is bound to generate interest. Together with Life Mission the central government is also in partnership to make homes for the homeless. The report that the central government has given permission for 12,313 houses under the Prime Minister Awas Yojana is good news.
One biggest drawback is that even though there is enough fund for the project, it is not progressing as desired by the beneficiaries. The houses for those who were on the 2020 list is under construction at various stages. There are many houses that are not completed including those on the list of 2017.
The difficulties during the implementation phase, the delay in releasing funds, official red tape, etc. affects the progress of the project. For those who are living in huts and on the roadside under tarpaulin and sheet, this delay is unbearable. It is an injustice for those homeless people who got official notification for a house but then having to wait for years to live in it.
Once the official notification is given, the construction of the houses must be completed within six months or one year. Six months is more than enough to complete a house of 400 to 500 square meters. Those who are responsible for the execution must be see to it that it is completed as early as possible.
The authorities hope that from the total number of those who got allotment in the 2020 list, it is possible to handover 82,000 houses very soon. However, still there are thousands of people who got allotment three and four years back and still waiting for their homes to complete. Social security programs that are implemented without any blocks will be noticed. Moreover, big changes can be done in society.
Many might still remember the 'Leksham Veedu' project that was implemented many decades ago. Following a fixed timetable houses were completed at the scheduled time in each village. MN Govindan Nair, who had the responsibility of the housing department, held the reins of this big project and was noted nationally for the accomplishment.
He did not achieve this by sitting in his office room at the Secretariat. But he travelled to every place where construction of the project was taking place and encouraged the officials and the construction workers. To finish big housing projects quickly commitment, work ethics, and enthusiasm like this is needed. House construction under Life Mission must have more speed than this