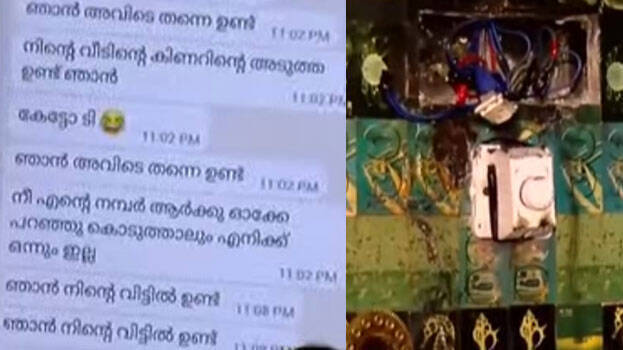 KOLLAM: A complaint is that things are happening in a house as per WhatsApp messages. This strange incident is happening in the house of Rajan, an electrician at Nellikunnam in Kottarakkara. The family alleged that despite filing a complaint with the cyber cell and the police, no action is being taken.

For the past seven months, Rajan's daughter Sajitha has been receiving messages from her mother Vilasini's phone without her knowledge. What is mentioned in the message will happen immediately. Switch boards and electrical appliances will start burning. Rajan being an electrician could not understand what was happening. He has now disconnected all electric switch boards.

As soon as receives the message 'fan will switch off', it will turn off. Sajitha said another message read 'water will overflow from the tank', that happened shortly. The cyber cell informed that the phone has been hacked. However, it is not clear how other things happen.