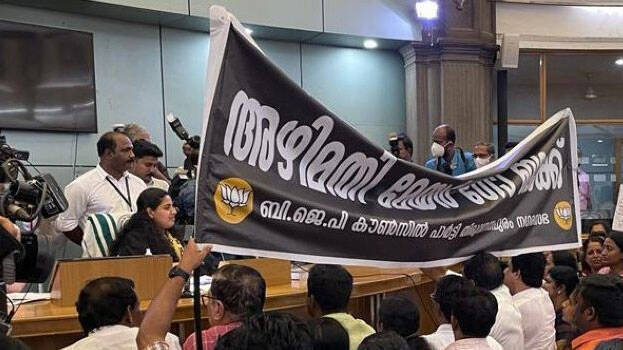 THIRUVANANTHAPURAM: A clash broke out in the corporation over the letter controversy. A clash broke out after the BJP councillors and workers came to protest.
The BJP councillors protested by lying on the ground to prevent the mayor from entering the dais.

The opposition shouted slogans and raised banners while the mayor was speaking. With this, the council meeting came to a standstill. Though the women police tried to disperse them, they could not. The opposition protested by asking the corrupted mayor to go back. Four councillors were arrested and removed. The council meeting was held despite the protests.