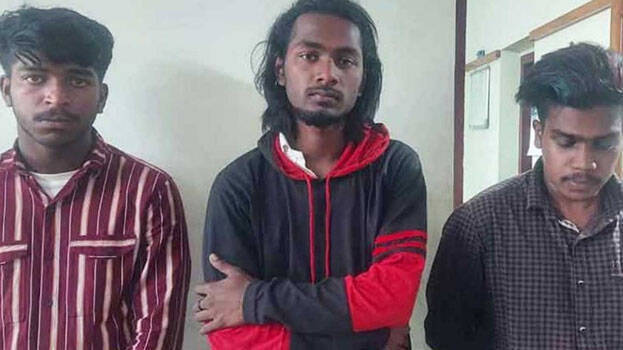 KATTAPPANA: Police have arrested three youngsters who attempted to kidnap a Plus One student in Idukki. The arrested are Kambammettu natives Nishin, Akhil and Noel. According to the police, the accused tried to kidnap a girl they met through Instagram.
The incident took place at Kambammettu in Idukki on Tuesday. Some students saw the girl student being taken away in a car before she reached the school. Soon, the students informed the teachers and the teachers immediately approached the police. The police arrested the accused from Irattayar in Kattappana after conducting an investigation focused on mobile phones.
The accused, who were booked under the POCSO Act, were produced in court and remanded. The police said that the accused planned to take the girl to Ernakulam.