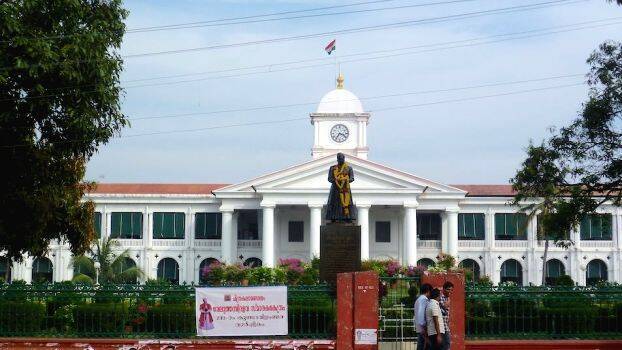 THIRUVANANTHAPURAM: The people have begun to feel the heat of the financial crunch of the state. The cost of essential daily items including rice, the failure to give payment to welfare pensions and other important needs, the lavish and unnecessary spending, and wastages have all begun to affect the common people.
From the contractors who have to be paid more than Rs.11,000 crores, to a person who gets Rs.1,600 as welfare pension, and those who satisfy their hunger by buying rice from ration shops, all are moving together towards a grim situation. 55 lakh people have not received their pensions.
After the funding to Food Department dropped to Rs.44 crores from Rs. 120 crores, the ration shopkeepers are planning to go on strike from Saturday onwards. Their commissions have been cut and this have prompted them to go on strike. The government's due to ration shopkeepers for giving food kit last year stands at Rs.50 crores.
The plan to increase the pension age to tide over the financial crunch was dropped after intense protests from many quarters. The Life Mission project has also come to a standstill after funding stopped.
Even after the government have extended its cost cutting to one year, the government's unnecessary spending have not gone down. The financial burden became graver after the government's welfare spending of Rs.15,000 during Onam. The Central Government's restrictions on the state government from taking more loans have also made the situation worse.
Some of the wasteful expenditures are costly foreign trips of ministers, luxury vehicles for ministers, chief whip, board chairman, judges, etc. Even the Khadi Board Chairman have a car worth Rs. 35 lakhs. Setting up dental clinic at Raj Bhavan to pacify the Governor.
The cost of legal advice against the Governor cost Rs.90 lakhs.