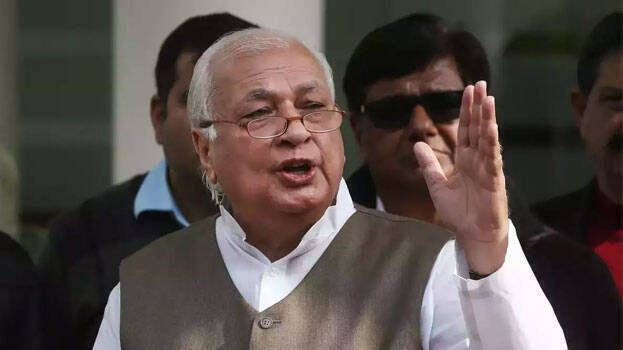 NEW DELHI: Governor Arif Muhammad Khan has said that there is nothing wrong in asking the government to provide vehicles for the guests arriving at the Raj Bhavan. He was responding to a letter from the Governor's principal secretary asking him to grant three Innova cars and drivers for the guests.
"Is it polite to ask the guests arriving at the Raj Bhavan to walk? There is nothing wrong with asking vehicle for guests to travel. Will ask for more vehicles of necessary. Since the assembly session will be held on December 5, the ordinance to remove me from the post of university chancellor is irrelevant.", said the Governor.
"Irregularities in university appointments continue despite the courts continuously pointing them out. The media should investigate the reason why officials are not cooperating with the technical university interim VC Ciza Thomas. The case against Ciza's eligibility is under consideration of court. I have not demanded action against the government employees who participated in the Raj Bhavan march. They can correct themselves. Governor does not interfere in everything. If the law is not implemented even after the time period, then I shall intervene as the Governor," added Khan.