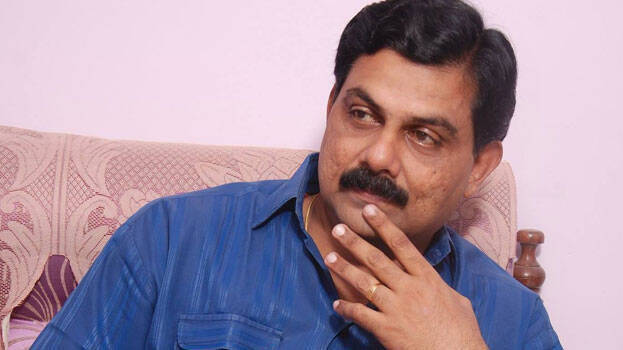 THIRUVANANTHAPURAM: Writer Sathish Baby Payyannur (59) was found dead on his flat in the capital city. Sathish Babu was staying in the flat on Mathrubhumi Road in Vanchiyoor with his wife. His wife had gone to her native place the other day. The inmates of the other flat said that he was not seen outside the flat after 7 pm yesterday. Though his relatives and wife were continuously calling him, there was no response. Following that, his relatives informed the police. He was found lying dead when the police came and broke opened the front door.
The cause of his death is not known. Police said there is nothing unusual in the incident and a detailed probe will be conducted soon.
Short story writer and novelist Sathish Babu Payyannur was born in 1963 at Pathiripala in Palakkad. He studied in Kanhangad Nehru College and at Payyannur College. He showed his talent in story, poetry and essay writing while studying in college. During his college days, he edited and published the first campus newspaper of Calicut University 'Campus Times'.

His first job was in State Bank of Travancore after college. He had also worked as the editor of the weekly Kasaragod 'Eeazhcha'. In the 80s, his works, which were full of periodicals, had won the praise of the readers. He also published many novels such as Peramaram, Photo and other novels like Daivapura, Manja Suryante Nalukal, Kudamanikal Kilungu Ravil. He received the Kerala Sahitya Akademi Award for short story in 2012 for his collection Peramaram. He had also received Karur Award, Malayatoor Award and Thopil Ravi Award.
A member of the Kerala Sahitya Akademi and the Kerala Film Academy, he had directed television films and documentaries. He had served as member secretary of Bharat Bhavan under Kerala Culture Department for five years. He wrote the screenplay for the movie Nakshatrakoodaram released in 1992 and also participated in the scripting of the movie Oh Fabi.