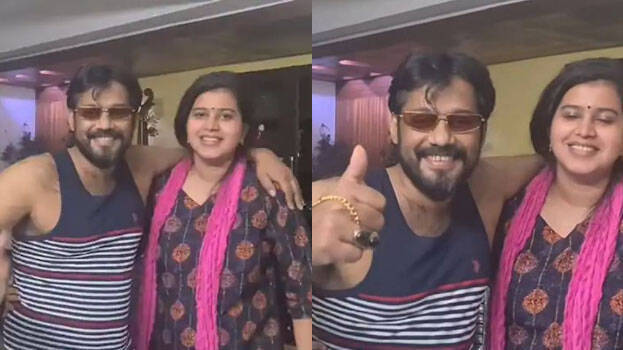 Actor Bala shared a video of him with his wife Elizabeth ahead of the release of his latest film Shefeekkinte Santhosham. Bala posted the video with the title 'My Elizabeth'.
'Someone came and stole my cooling glass. I will show you who stole that.' Saying this, the actor brings Elizabeth in front of the camera. Then the two dance to a song of Vijay's Ranjithame. This is in the video.



There was news earlier that Bala and his wife Elizabeth have been divorced. The actor active on social media used to share happy moments with his wife. However, his wife was not seen on social media for the past few months. This gave rise to the speculations.