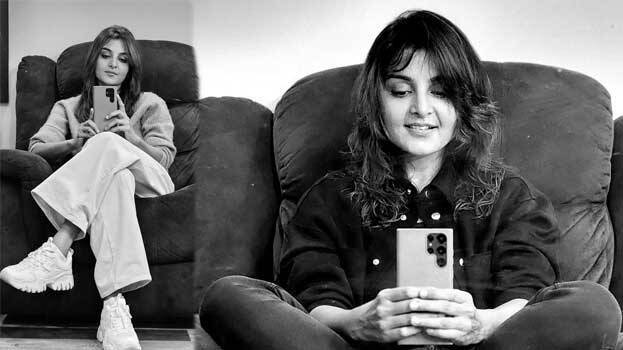 Manju Warrier is an actress who had etched a place in the hearts of the Keralites through her strong female characters. Her return after a long hiatus was welcomed by her fans with much hope and enthusiasm. Her new look in the film Ayisha is receiving a lot of praise.



The actress' new post is now being discussed on social media. She posted a picture with the caption 'don't ever let your head down unless it's to admire your shoes'. This is a black and white picture taken after sitting facing a mirror. Many have commented below the picture.



Despite turning 44, the actress who returned after a long hiatus, is acting not only in Malayalam but also in Tamil and Hindi. She is known as the lady superstar of Malayalam films. Pictures of her new look are going viral on social media. In another picture posted recently, the actor captioned, 'Learn to sit back and observe. Not everything needs a reaction'.