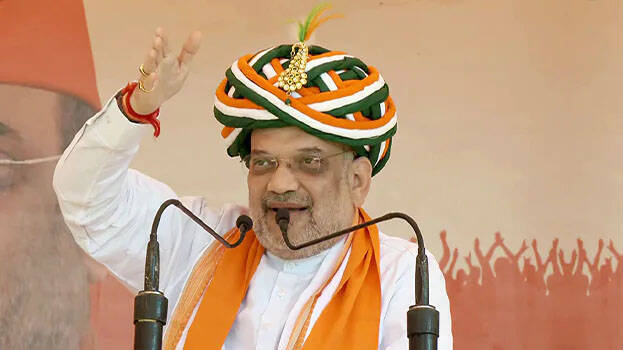 AHMEDABAD: Union Home Minister Amit Shah on Friday said that the BJP brought permanent peace in Gujarat in 2002 by teaching perpetrators of violence a lesson. Amit Shah's speech indirectly justified the 2002 Gujarat riots. He was speaking at a BJP rally held in Kheda district as part of the election campaign.
"Anti-socials used to create tension in Gujarat. They were supported by the Congress. But in 2002, they were taught a lesson. With that, they stopped such activities. BJP thus brought lasting peace in Gujarat," Shah said.
"Gujarat used to witness communal riots during the Congress rule. Congress strengthened its vote bank through such riots. At the same time, they showed injustice to a large section of the society. After 2002, these perpetrators of violence left the path of violence. They abstained from violence from 2002 to 2022," he added.