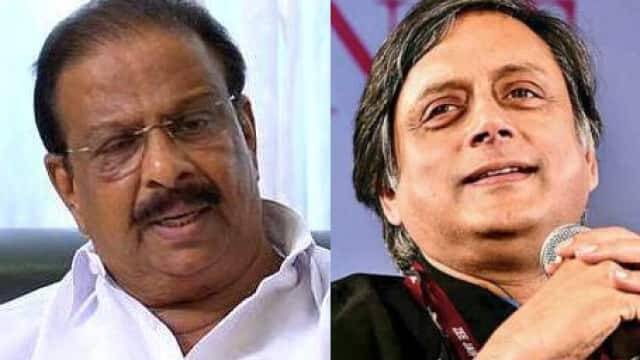 THIRUVANANTHAPURAM: It appears that the Tharoor-Satheesan war in state Congress has come to an end for the time being. None of the senior Congress leaders mentioned the Tharoor issue yesterday.
Although the KPCC Disciplinary Committee met yesterday, the press conference announced in advance by Committee Chairman Thiruvanchoor Radhakrishnan was postponed at the last minute. Thiruvanchoor said that the press conference was postponed because he had to go and see those who were arrested and put in jail in connection with the strike before the Thiruvananthapuram Corporation.
AICC general secretary Tariq Anwar, who is in charge of the organization of Kerala, will arrive in Kerala today. Although Anwar will be arriving for the foundation stone laying of the new building of Kozhikode DCC, he will meet all the senior leaders. Tharoor's Malabar visit is likely to become a hot topic of discussion.
The state leadership has realised that Tharoor's Malabar tour got undue prominence after the Youth Congress pulled out of the event organized in Kozhikode at the last moment. The leadership also feels that the Opposition Leader made a mistake by making the balloon remark against Tharoor and indirectly attacking him despite the KPCC president's ban on public comment on the Tharoor issue. The leadership has now taken a stance to maintain maximum restraint so that such lapses do not occur.
Many in the leadership believe that a former MLA from Thiruvananthapuram district was the one who made the plans so that Tharoor's tour would get maximum coverage in news. The leaders now think that it was foolish to bite that bait. The remark made by Ramesh Chennithala the other day is proof of this.
Meanwhile, Shashi Tharoor succeeded in achieving his first target through the Malabar tour. He has hinted that he will not contest the next Lok Sabha elections and will be active in state politics. The support of the Muslim League and Christian religious leaders is also not a small achievement. Tharoor's supporters believe that the NSS's decision to invite Tharoor to the Mannam Jayanthi celebrations is a positive factor.