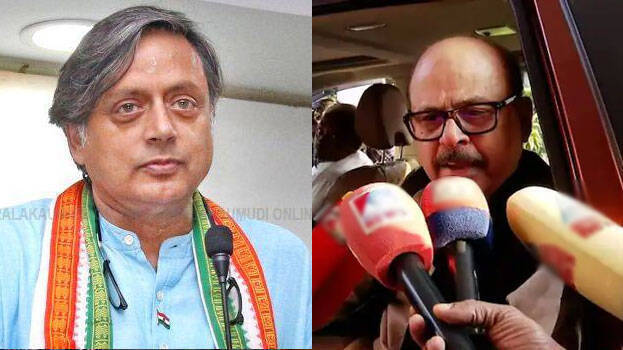 KOZHIKODE: Amid the controversy over Shashi Tharoor's Malabar tour, AICC General Secretary Tariq Anwar, who is in charge of the state, arrived in Kozhikode. He will attend the foundation stone laying ceremony in Kozhikode at 8:30 am. KPCC president K Sudhakaran, Ramesh Chennithala, MPs K Muralidharan, MK Raghavan and others will also participate in the function. Tariq Anwar may hold talks with MK Raghavan who is at loggerheads with the leadership on the Tharoor issue. Tariq Anwar will also attend the UDF meeting in Wayanad in the afternoon.
Anwar had earlier responded to the controversy over the Malabar tour by saying that Shashi Tharoor can participate in any program but needs DCC's permission. He also stated that the respective party units should be informed. Tariq Anwar said that he has not received the complaint of MK Raghavan MP in the incident of banning Shashi Tharoor MP and if the complaint is received in AICC, it will be investigated.
Meanwhile, KPCC Disciplinary Committee Chairman Thiruvanjoor Radhakrishnan cancelled the press conference scheduled in Thiruvananthapuram today. The leadership is now trying to resolve the Tharoor issue through consensus. At the same time, the NSS, which took a public stance against VD Satheesan, made Tharoor the chief guest at the Mannam Jayanthi celebrations on January 2, which led to a huge debate.