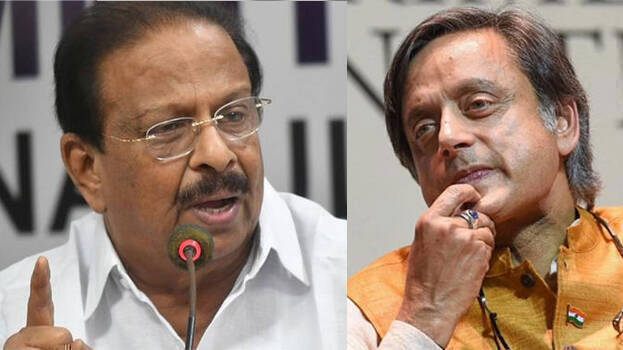 KOCHI: KPCC President K Sudhakaran won't attend the state conference of All India Professionals Congress (AIPC) in Kochi held tomorrow. Shashi Tharoor is the national president of AIPC. Sudhakaran was supposed to share the stage with Tharoor.
Although opposition leader VD Satheeshan will attend the function, he won't share the same stage with Shashi Tharoor. Tharoor will participate in the inaugural function held in the morning and Satheeshan will attend the Leaders' Forum in the evening.
The conclave is held in a private hotel in Kochi on Sunday. The program will be held in various sessions from 9 am to 6 pm. Tharoor is the keynote speaker at the state-level conclave called 'Decode'. Shashi Tharoor was also invited along with K Sudhakaran and VD Satheesan. The campaign was also held giving equal importance to the three leaders, but now it is reported that K Sudhakaran will not attend tomorrow's event.