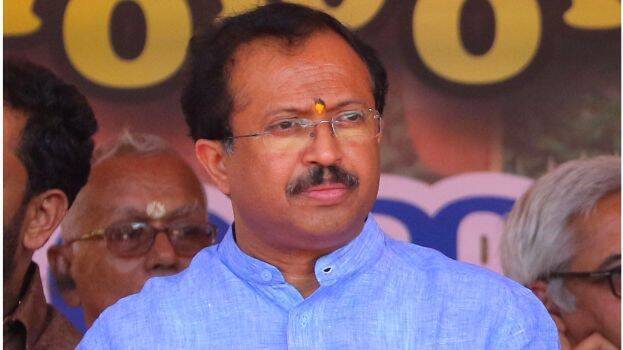 THIRUVANANTHAPURAM: Union Minister V Muraleedharan said that certain people are attempting to impose restrictions in Kerala akin to those found in countries with severe religious laws. Lashing out at Samastha's stance on the football frenzy, Muraleedharan said that it is unfortunate that Kerala has to hear religious edicts when the whole world is excited about football. He was inaugurating the eighth annual conference of Kerala Sambava Sabha in Thiruvananthapuram.
"We have heard that entertainment is banned in Afghanistan which is ruled by the Taliban. Kerala society should think aloud from where people get the courage to issue similar religious edicts in Kerala. Such individuals need to be made aware that a democratic and secular constitution, not religious laws, is the foundation of India," Muraleedharan said.
"We saw the social situation in Kerala where Dalits are beaten up and killed in the name of food. Pinarayi Vijayan should understand that just removing words like Dalit and Harijan from government orders will not result in equal justice. Some people are deliberately trying to portray Narendra Modi and BJP as anti-Dalit. But it was during Narendra Modi's time that India got a President from the tribal community. The central policy is an India without untouchability and caste discrimination, ensuring social and economic justice for all sections of the people as desired by Dr. BR Ambedkar," Muraleedharan said.