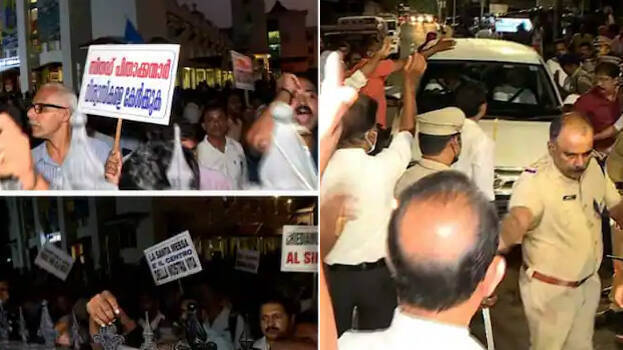 KOCHI: The unified holy mass dispute of the Syro Malabar Church has escalated into a clash. When bishop Andrews Thazham of Ernakulam Bishop House came to conduct the unified holy mass at St Mary's Cathedral Basilica, the rebel faction stopped him. When the rebels stood in the church premises, the bishop went back.

There were reports earlier that there will be a clash today as the lay movement is continuing to do justice yajna day and night at the Ernakulam Bishop House. Following this, a large contingent of police was deployed here. The official and the rebel factions assembled in front of the church Sunday morning at 4.30 am.
The lay movement and the lay protection panel have been protesting day and night at the bishop's house with the demand that the public mass should continue. They have also demanded the withdrawal of the letters issued requesting that the unified mass should be started. Protesters had rallied to bishop's house yesterday. More devotees stayed at the bishop's house overnight, with a move to prevent the reformed holy mass. The official faction is demanding that the bishop be allowed to conducted the unified holy mass which has the permission of the Pope.

However, the bishop took the stand that he will not enter the church past the protestors. Meantime, the rebel faction decided to stay in the church expecting the bishop to return. The police have decided to intervene only if a fight breaks out.